Nabízíme k prodeji ohraňovací lis Trumatic trubend 3100
Dorazový systém : zadní systém 2-osý, dorazové palce 2 ks
Upínání nástroje: manuálně – dolní nástroj, trumpf quick clamp (upínání horního nástroje)
Bombirování: kombinovaný cnc řízený a samočinně se nastavující bomb, systém
Bezpečnost: nožní spouštěč
Řízení: intuitivní dotykové řízení t3500t, integrované trumpf technologické údaje
Stroj je stále aktivně používán, pravidelný originál.servis trumpf
Rok výroby 2016
Lisovací síla 1000 kn
Délka ohybu 3060 mm
Volný průchod stojanu 3384 mm
Ovládací plocha t3500t multi-touch-steuerung
Max. Rychlost rychlého chodu dolů osy y 200 mm/s
Max. Rychlost pracovního chodu osy y 15 mm/s
Rozměry, hmotnost:
Délka 3607 mm
Šířka 1644 mm
Výška 2370 mm
Hmotnost 7700 kg
hospodárný standardní lisovací stroj
TruBend série 3000 spojuje nejlepší kvalitu TRUMPF s jednoduchým ovládáním a atraktivním poměrem cena/výkon. Tak můžete vyrábět ekonomicky i při nízkém vytížení, a 5 Essential Steps to Mastering the Lathe: A Beginner's Guide s přesnými výsledky a nejvyššími bezpečnostními standardy. Díky perfektní souhře všech komponent jsou stroje TruBend série 3000 nejrychlejší ohraňovací lisy ve své třídě.
Rychlejší výměna nástroje
Pro plnou flexibilitu při upínání nástrojů můžete volit mezi různými systémy.
Přesvědčivá konstrukce
Díky uzavřenému rámu je možné využít bez omezení celou ohraňovací délku.
Dobře umístěno
Můžete si vybrat mezi 2, 4 nebo 5osým systémem přesně polohujícím zadní dorazy.
Perfektní úhly
S měřením úhlu ACB Laser se perfektně povede již první díl.
hospodárný základní stroj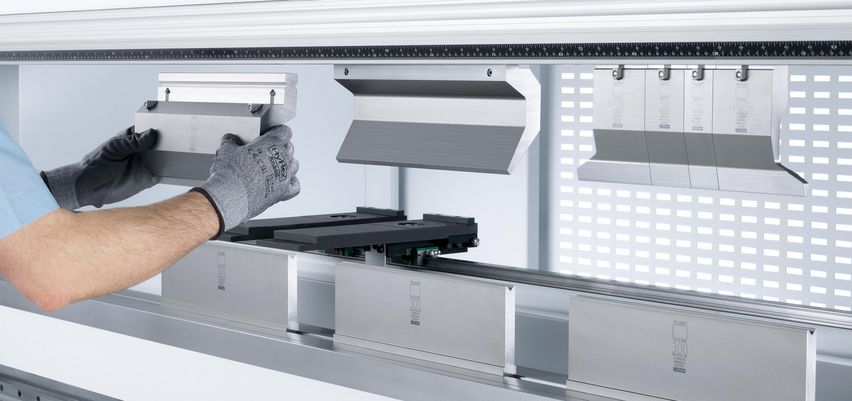 Safety Click
Jednoduché nastrojení stroje nástroji pomocí Safety Click.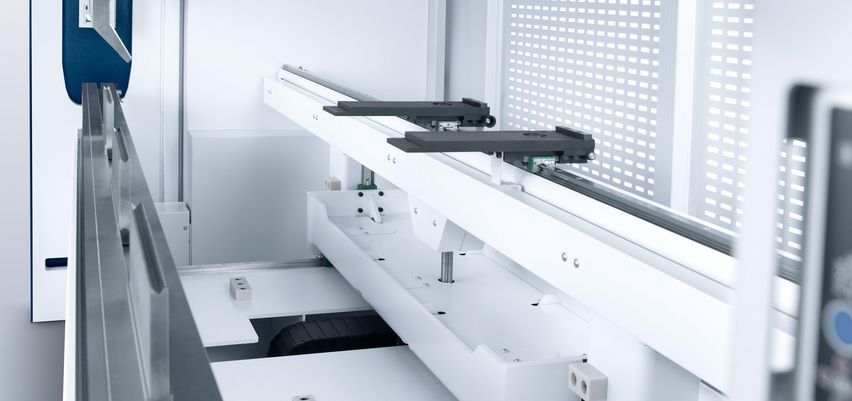 Zadní doraz
Zadní doraz zaručuje správné polohování plechu a zajišťuje tak přesnou délku ramene.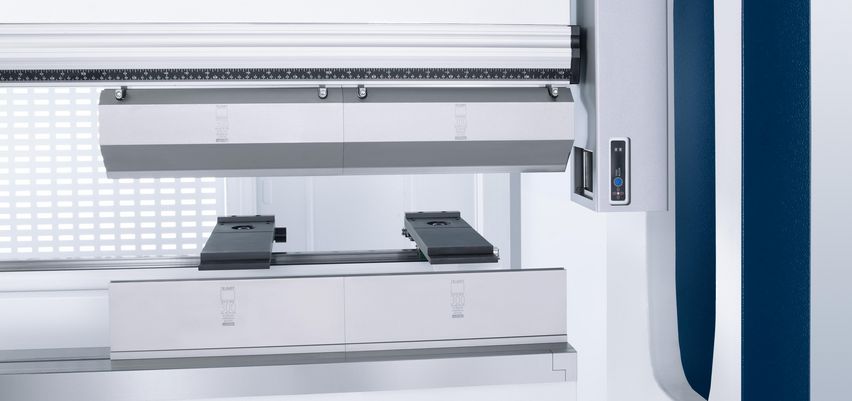 BendGuard
BendGuard spojuje maximální rychlost s optimální bezpečností a krátkými dobami přípravy stroje.